Goa is one of India's top tourist spots. Many people flock to its beaches, nightlife, and seafood each year. With so much to do, Goa appeals to different types of travellers – from families to backpackers.
Picking the right place to stay makes your trip more enjoyable. Beach resorts suit groups wanting to party and be near the water. Quiet homestays work for people wanting peaceful relaxation. Hostels are best for solo travellers on a budget. Think about what kind of vacation you desire.
Getting around Goa is quite convenient with various transportation options. Local taxis are abundant at airports, train stations, bus stops, and tourist hotspots. Renting scooters or motorbikes is another good option!
But opting for cars for rent in Goa allows you to enjoy maximum comfort while travelling while giving you the freedom you need to create your own itinerary!
Also Read: EXPLORING THE MOST ROMANTIC PLACES TO VISIT IN GOA
Types of Accommodations in Goa
Here are the different types of accommodation in Goa:
Resorts and Villas
Resorts in Goa cater to travellers seeking luxury. Properties range from 3-star to 5-star with high-end amenities like spas, pools, and fine dining. Beachfront resorts offer direct access to the water. Many have organized activities like yoga, cooking classes, and bicycle tours.
Flats
Renting a flat gives you private home-like lodging. Flats come in all sizes from studios to multi-bedroom units. They typically have a living area, kitchen, bedrooms, and washing machine. Staying in a flat is ideal for long visits and families. You can cook your own meals and enjoy local neighbourhood life.
Beach Huts
For a simple beach life, many choose to stay in a hut steps from the ocean. Beach huts offer a cosy bed, electric fans, and shared bathrooms. Huts are built with natural materials like bamboo, palm leaves, and coconut wood. Lanterns provide mood lighting. Staying in a hut puts you close to nature with the sound of waves outside your door.
Shacks
Right on the sand, shacks are one-room structures with a bed and minimal amenities. They epitomize casual beach dwellings. Most shacks operate seasonally from October to May when the weather is ideal for relaxing oceanside. Staying in a shack lets you fall asleep to the rhythm of the sea.
Airbnb
Airbnb provides extensive options from private rooms to entire homes. You can find places near the beach or tucked away in authentic villages. Airbnb allows interaction with locals and a glimpse into real Goan life. Choose from modern apartments, Portuguese villas, or traditional houses.
Hostels
Hostels appeal to solo travellers and backpackers watching their budget. Dorm-style shared rooms create a social vibe. Most have communal kitchens, game rooms, bars, and bikes for rent. Hostels organize activities like pub crawls, yoga, and volleyball. You'll meet fellow adventurers from around the world.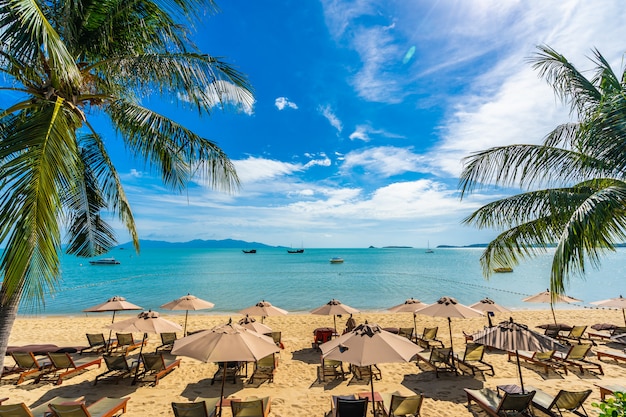 Best Places to Stay in North Goa
Here are the best places that you need to check out if you are planning to stay in North Goa:
Arambol
Arambol is known for its bohemian vibe and scenic beach framed by cliffs. Many budget travellers and hippies flock here for the tranquil, spiritual atmosphere. 
Buses, taxis from Mapusa, or rented motorbikes make Arambol easy to explore. If you want the freedom and comfort of travelling at your own pace then opt for a car on rental in Goa.
Morjim, Ashvem, and Mandrem
Morjim, Ashvem, and Mandrem are scenic beaches known for their serenity. The vibe is peaceful and protected compared to busier northern beaches. 
Buses run frequently between these beaches. Choosing a vehicle rental in Goa lets you fully explore the area's natural beauty.
Panjim
Panjim is Goa's lively capital with colourful Portuguese-era architecture. It's a vibrant place that combines rich history with modern conveniences.
Top Places to Stay in South Goa
South Goa is celebrated for its pristine beaches, laid-back atmosphere, and an abundance of nature.
Palolem Beach: Serene and Scenic
Palolem Beach is characterized by its beautiful white sands and swaying palms. The pace is relaxed, with small fishing boats dotting the shoreline. 
Colva: Vibrant and Lively
Colva Beach is a sparkling stretch over 2 kilometres long, with inviting waters and a lively town. It's lined with seafood shacks, restaurants, shops, and bars, buzzing with activity.
In Colva, Airbnb such as private villas, spacious apartments, and guesthouses cater to those seeking a vibrant stay. These places often come with full kitchens and are just a few minutes from the beach.
Divar Island
Divar Island offers a retreat into nature. Despite its proximity to Panjim, accessible by ferry, it feels like a different world with its lush forests and old Portuguese mansions.
Conclusion 
Travellers are choosing a rental car in Goa over other transport because self-drive cars provide flexibility and freedom. Our service lets you make your own itinerary, stop spontaneously, and explore hidden gems. Our modern, well-maintained cars ensure a smooth driving experience. We provide quality vehicles and services you can trust.
Disclaimer- The information provided in this content is just for educational purposes and is written by a professional writer. Consult us to learn more about where to stay in Goa.